OUR TEAM
We are inspired parents who have decided to create a place for children to learn, create, and explore while discovering ways to give back to our community.
Jenny Lehmann
Creative Director
Miss Jenny is a mother of a 3-year-old daughter and 4-year-old son, a former middle school librarian, high school English teacher, and graphic designer. She is also an interior design enthusiast whose favorite thing is coming up with ideas for creative things to do with her kids and inspiring ways to decorate her home.
She is the co-owner of Challenge Island Evansville Metro with her husband, Kyle, and the creator of Brainchild Creations Community Academy.
Jenny has a Masters in Teaching from Oakland City University and a Bachelors of Arts in Visual Communication Design from Purdue University.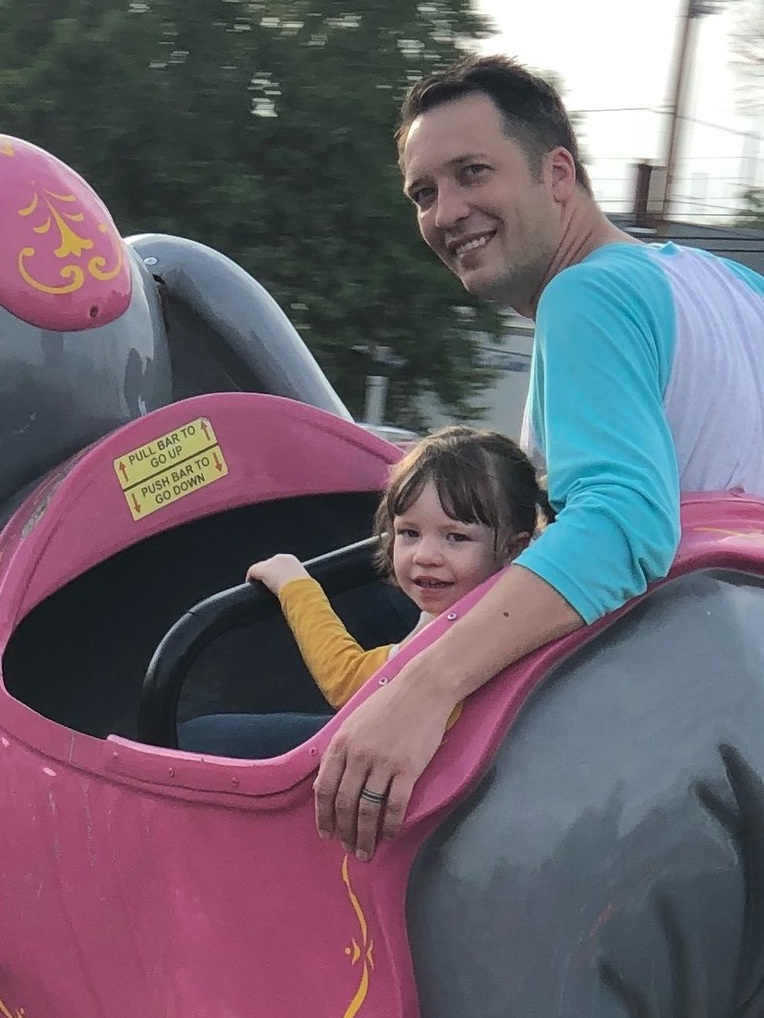 Kyle Lehmann
Director of S.T.E.M.
& Gym Activities
Kyle is a father of a 3-year-old daughter and 4-year-old son, a former sales and retail manager whose interests include woodworking, inventing, and learning everything he can about astronomy, biology, and physics.
He is the co-owner of Challenge Island Evansville Metro and Brainchild Creations Community Academy with his wife, Jenny.
Kyle has an Associates degree in Marketing from Central Piedmont Community College.
Kristin Slosser
Assistant Teacher
Kristin Slosser is the mother of a 4-year-old daughter and 2-year-old son, a former preschool assistant, middle school program assistant, and 6th grade basketball coach. Her interests include jigsaw puzzles and word games, reading, playing sports, and camping. She enjoys learning about a large range of topics, using her knowledge to help others, and participating in many activities, crafts and projects.

Kristin has a Bachelor of Arts for Elementary Education with a Reading Teacher endorsement and a minor in Global Studies, as well as a Bachelor of Science dual degree for Physical Education and Health Education from Purdue University. She graduated with highest distinction and also completed all requirements for the University Honors Program.
Katie Kimball
Assistant Teacher
Katie is a mother to a 3-year-old daughter. She enjoys spending her time sharing her joy of reading, spending time outside and practicing daily yoga. Being a former Art teacher with nanny experience and a background in greenhouse management she brings a creative perspective to daily tasks.
She studied Art Education, Fine Arts and Art History at the University of Southern Indiana. Also holds a degree in Hospitality Management and is a Certified Purdue Master Gardener.
all brainchild creations staff members and volunteers have passed universal background checks.